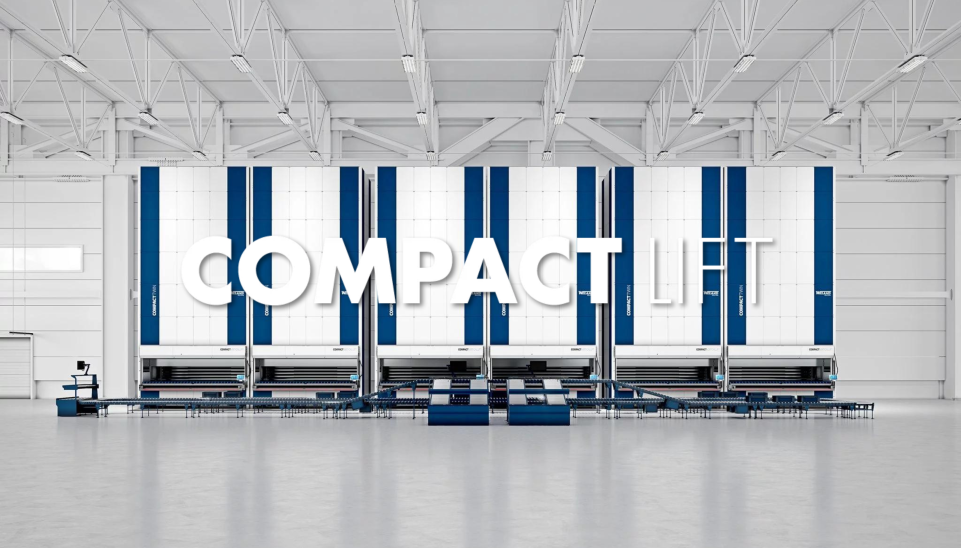 Compact Lift delivers profitability to warehouse
What would you say if we told you that you could save up to 90% of the floor space in your warehouse, quadruple the speed of processing, minimize picking errors, and, at the same time, create the best possible working environment? By replacing your traditional warehouse racks with one or more Compact Lift vertical lift machines, Weland Solutions can create a solution that will deliver positive results right away.
Compact Lift adapts to your warehousing needs
Weland Solutions renowned Compact Lift is available in a variety of models designed to be flexibly adapted to all types of workshops, mechanical and vehicle production facility, e-commerce, tripartite logistics, or other manufacturing industry. Used in conjunction with the intelligent Compact Store application, you get complete control over all work flows and stock balances, whilst ensuring that the operator enjoys their work. A Compact Lift vertical lift machine provides immediate power to all picking methods, regardless of whether you process small items or large, bulky goods.